For our office in Vienna, Austria, we are looking forward to applications from MA students with a background in history, Jewish studies, political science or English who are interested in working on a variety of assignments in support of Centropa's activities.
Interns will be introduced to their tasks by the members of our team, and they will assist in the planning and implementation of various projects and programs, most importantly in connection with our educational program. Further, they will be responsible for administrative tasks, organization, and project-oriented research. College seniors with demonstrated work experience coupled with research experience may also apply.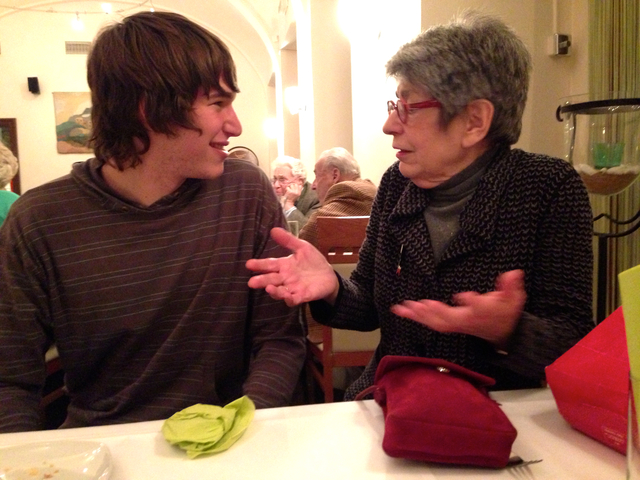 English language proficiency and excellent computer skills are required (knowledge of Adobe Aftereffects, PhotoShop and InDesign would be beneficial, but is not required). Applicants who speak an additional language (e.g. German, Spanish) are preferred. Interns are expected to commit for at least two months. Please note that internships at Centropa are not paid.
Applications are accepted on a rolling basis. Please submit a detailed CV and a cover letter outlining what you expect to gain from the internship and what you can contribute to Centropa's work. We kindly ask you to indicate clearly from what date on and for how long you would be available. Please note that we are unable to return any application documents sent to us by post. Please submit your application and any questions you might have via e-mail to our educational coordinator Fabian Rühle: ruehle@centropa.org